Covid-19 alert: Protect your savings
How to protect your money nowadays?
You have savings and don't know where to store them safely?
Сovid-19, the global economic stagnation and lockdowns have made our reality quite complicated.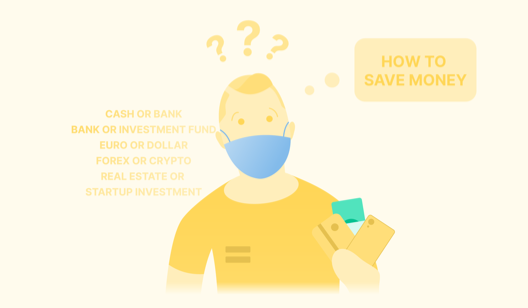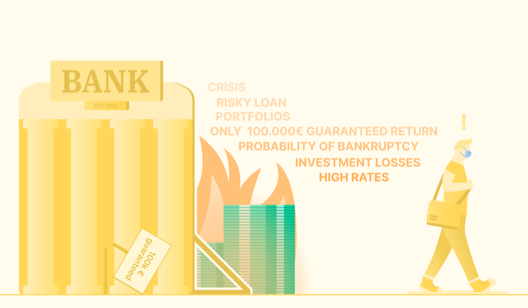 Looking at banks, you will see a beautiful picture: long history and legacy and the word "stability" everywhere. But is it all true?
As soon as you put your money on a deposit account, the bank will immediately turn it into loan material. And if it goes out of business, you will only be able to get 100 000 euros back from the insurance. All of this plus long queues and forever busy support lines...
So why is an Electronic Money Institution better?
Convenience — open an account online in 10 minutes and access customer support anytime from your application.
Safety and integrity of your money — no matter what is happening in the world, your money is protected by a National Bank, which is the principal place where EMIs can store your money on segregated accounts.
Transparency - no hidden fees, flexible tariffs and limits, and secure cards you can use for daily payments!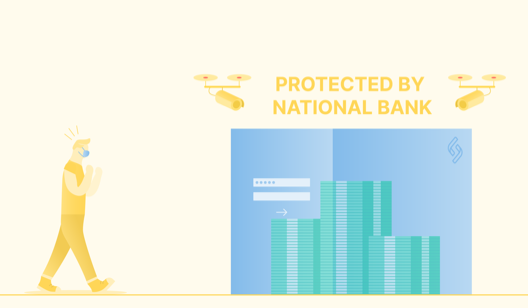 How do we do that?
Where does Satchel store the clients funds
Law on segregation
EMI Company Rules
According to Article 7 (1) of the Directive 2009/110/EC
Member States shall require an Electronic Money Institution to safeguard funds that have been received in exchange for electronic money that has been issued. Satchel has an agreement in place with the central bank of Lithuania and deposits clients' funds there. This way, even in case we go bankrupt, our customers' money will be safely stored in a separate account in the Bank of Lithuania and will be paid back to the customers in full amount.
We have prepared a Safe Card for you to store and use your money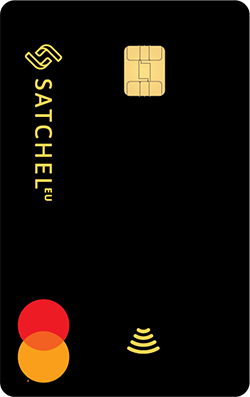 | | |
| --- | --- |
| Card issuance fee | € 0 |
| Monthly maintenance fee | € 0,45 |
| Card loading fee | € 0 |
| ATM / Cash withdrawal Domestic | € 0,9 |
| POS purchases Domestic | € 0 |
Compare the plans
Paysera
SEB Bank
Swedbank

Card issuance fee

€ 3 (from 3 to 10 € for non-EEA citizens)

€ 0

€ 0

€ 0

Monthly maintenance fee

€ 0,5
(since July 2020)

€ 0,45

€ 1

€ 0,7

Card loading fee

€ 0

€ 0

0%
(if less than € 4000/day)

0,3%
(if more € 4000/day)

€ 0
(cash deposit at ATMs of "Swedbank", AB)

ATM / Cash withdrawal Domestic

€ 1

€ 0,9

0%
(if less than € 1000/month)

0,3%
(if more € 1000/month)

0%
(at ATMs of "Swedbank")

2% min. € 2,9
(at branches of other banks)

POS purchases Domestic

€ 0

€ 0

€ 0

€ 0

100% Lithuanian product
Stay on the safe side